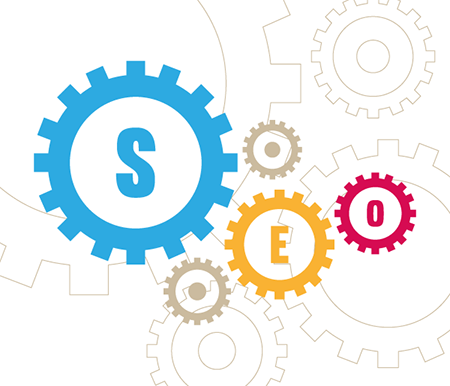 Search engine optimization (SEO) services are critical for your website — but what does this mean exactly?
Simply put, it's the work that goes into making sure that when people use a search engine (like Google) to look for the services or products that you offer, they find YOU.
SEO services have changed a lot over the years. At one time, SEO contained a lot of "tricks." SEO experts were able to manipulate Google to make their websites rank higher.
All this has changed. Gradually Google responded to the various tricks and changed the way their search engine works. Today, SEO is about making your website an authority in the eyes of Google. When Google considers a website an authority, they will give that website a high rank. No tricks involved.
What makes a website an authority in Google's eyes? For one thing, the website needs to have excellent content: copy that is well-written and provides genuinely helpful information to visitors. Content can also include images, audio and video. Top-notch content is a must for a website to do really well in Google these days.
There are a number of additional things a website needs to be an authority. You've probably heard various terms such as "keywords," "meta tags," "citations," and "backlinks" being thrown around. These are all important pieces of the SEO puzzle. We can explain them to you if you'd like. We can definitely take care of them for you.
And you can be assured that, when Blue Kite does SEO, we use only the most up to date, legal, and reliable methods. (See We Are Strictly White Hat)
Do you want Google to view your website as an authority?
Get in touch today to get started with SEO services.